News
December 6, 2013
Our first day out here in Tampa, Florida came out to be a quite succesful day. Trent McClung, Paul Hart, and Dylan Perry were able to practice at "SKATEPARK OF TAMPA" and squeezed in acouple street spots as well. Be on the lookout for our daily blogs on what's going on with the BONES crew out here in Tampa!
SPoT Shop at Skatepark of Tampa was established in 1993. In 2010, they opened a new SPoT Shop on 7th Avenue in Ybor City. It's at 1327 East 7th Avenue next to The Bricks. The phone number is (813) 247-1214. The course has changed every year since the 90's.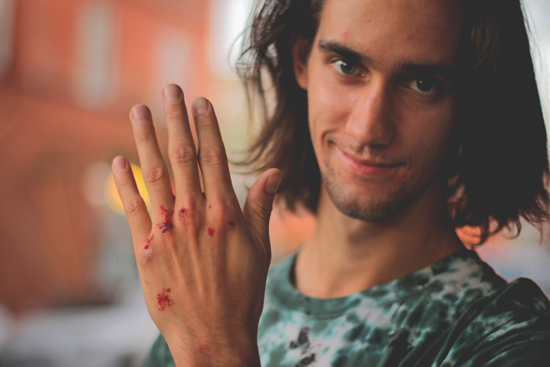 Dylan Perry getting robbed right after he lands his trick... Of coarse because Jared Lucas (BONES TM) yells out "Hey Dylan! I need that B-Roll shot!"
Dylan Perry's Ollie right before his bail. This flat gap is right outside of "The Bricks" one hell of a crusty spot.
As we were skating the street gap we run into Trent McClung as he is going to grub down at "The Bricks"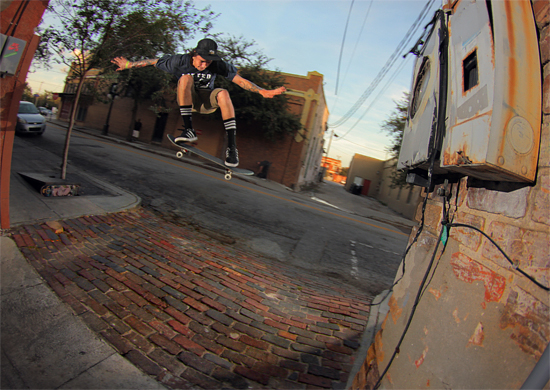 Here is one of Paul's homies Nick Blanco getting an Ollie off of the bump with a skateboarde underneath. Unfortunately this crusty street gap got the best of Nick. Next time bud!
Trent McClung here with his flawless kickflip crooks on this whole ledge over manual pad.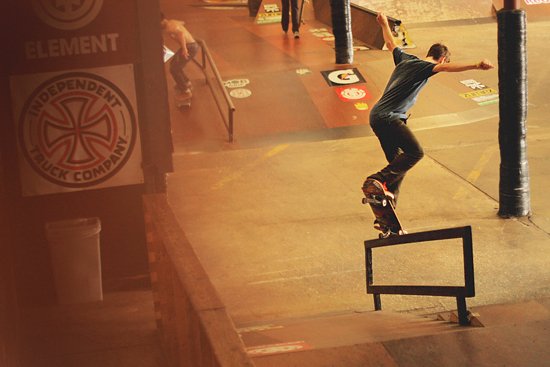 Of course Paul Hart is making the Backside Over-Crook look like his B!%CH! Watch out for him when qualifying comes tomorrow!
One of our last spots of the day Dylan Perry getting a Frontside Boardslide on this bus stop bench.
December 5, 2013
December 5, 2013
Our new SPOON NOSE ROLLERS are starting to hit the shelves. Head to your favorite skate shop and scope one out.
December 4, 2013
Introducing Powell Peralta Team Rider, Brendon Villanueva. Check out his welcome to the team clip here!
December 4, 2013
Tap the Ripper Ornament three times, then make a wish and your wish might come true! Ask your favorite skate shop if they have the Ripper Ornament in stock.
Large glass ball 3.89" X 3.14"
Multi-colored Ripper and gold Triple P logo
Ball equipped with gold ornament cap
Great for self or for gift giving
Christmas red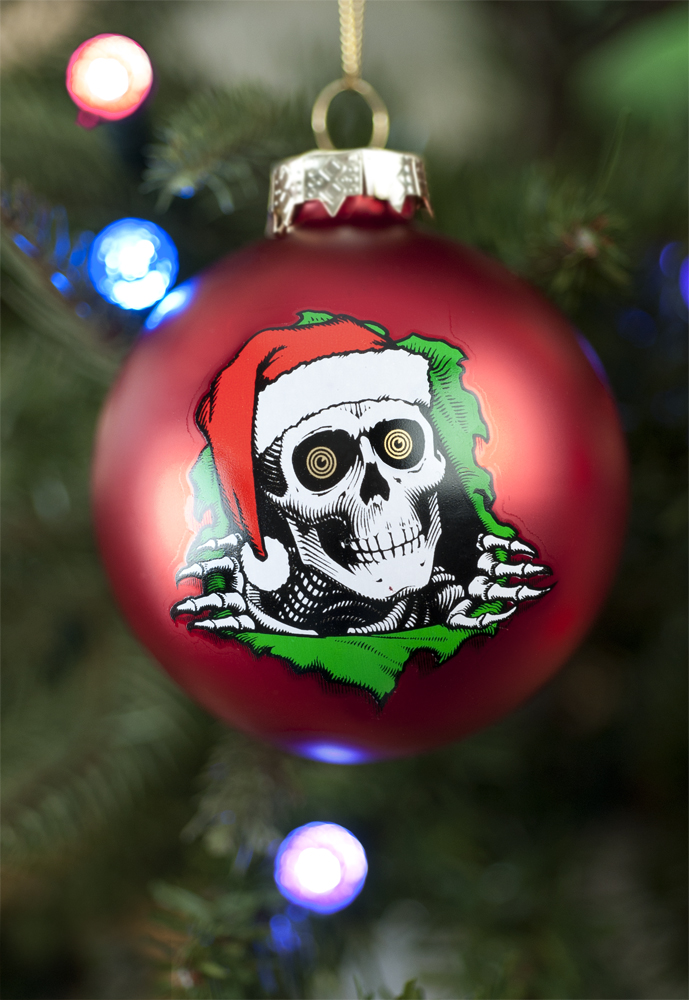 December 3, 2013
This commercial will be airing all week on FOX Sports Net during the Sonic Generations of Skate / Clash at Clairemont TV show.
December 2, 2013
"Ballantine's came up with a concept that brought to life my story and who I am as a skateboarder, and when they asked me what I thought about it. I loved it. After that, we started developing the idea, and once I got to see photos from the theatre, I was hooked." - Kilian Martin
November 29, 2013
Michelle Steilen is known in the roller derby world as Estro Jen but she is a little bit different than your average roller derby lady.
November 27, 2013
Canadians aren't exactly known for their baking skills, but Decenzo cooks up a tasty assortment of bangers down the 10 rail. Why settle for a dozen when you can have a bakers dozen?
November 27, 2013
"TJ Rogers has been on an absolute tear lately! Aside from this video you're about to watch, TJ just release an insane Blind video part and is also working on an interview in the mag and almost has enough footage for another video part... This dude is HUNGRY!"