Whats the difference between these versions of OG Rat Bones Wheels?
Hi, can anyone tell me apart from the obvious size and graphics, what is/was the difference between the early 90's 60mm rat bones wheels and the later 59mm ones with the RB graphic?
They look exactly the same to me apart from those two things and i'm wondering if they actually are the same profile and riding surface as well as urethane formula.
If i get some of the 59mm ones will they feel and ride the same as the 60mm's ?
Thanks!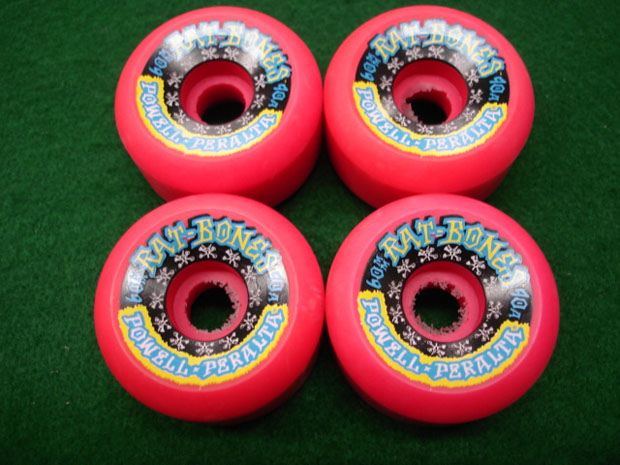 Powell please reissue 80's 90's profiles and durometers 92/95/97a so we dont have to tral for NOS product to ride.
I want to see the early 90's Rat Bones, Mini Rats and Cross Bones back and i'm sure some might even want OG style T Bones too !