Check out my Hosoi grip!!!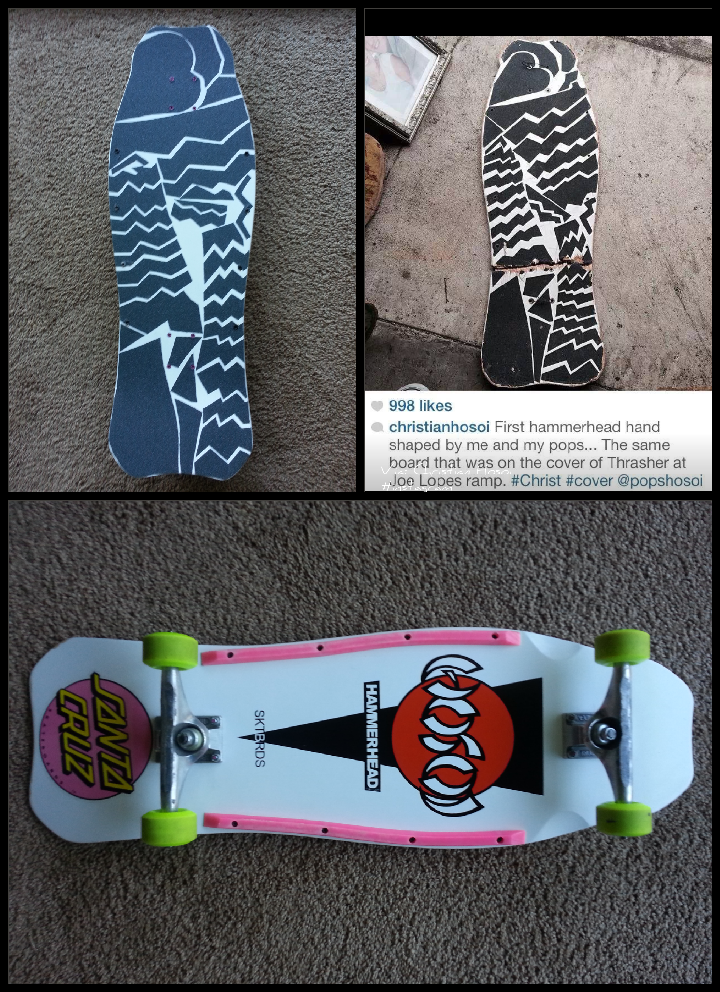 Check out my Hosoi re-issue. His deck is on the right mine is on the left. I tried to re-create his original grip job tape job on the very first hammerhead he hand shaped
back in the day.I think i got pretty close..its tougher than i thought it was going to be. complete with indy's, bullet wheels, bones bushings,bearings and vision rails.